Iraq's Popular Mobilization Units (PMU) launched a field hospital in Karbala to serve the pilgrims visiting the holy city for the Arbaeen procession.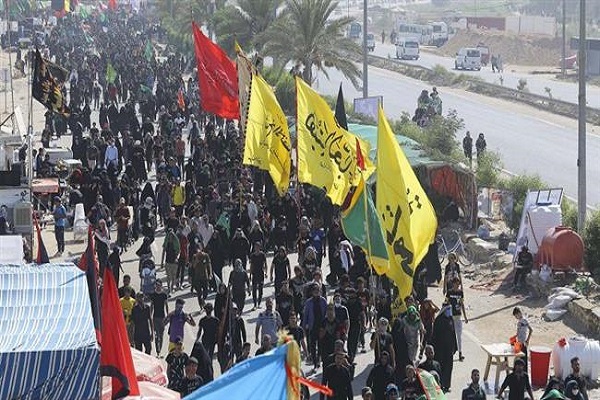 The hospital has been set up in cooperation with Iranian medical institute Ihsan, according to the head of the PMU's medical affairs department Zafir Fazil Hussein.

It will provide medical and health services to the Arbaeen pilgrims.

At the opening ceremony, Major General Ali Al-Hamdani, a commander of the PMU's forces, hailed the contribution of Iran to the establishment of the field hospital and called for more such medical centers to be set up in other parts of Iraq.

Meanwhile, the Iraqi cabinet of ministers, in a meeting chaired by Prime Minister Mustafa al-Kadhimi, declared Sunday, September 18, which is the day after Arbaeen in Iraq, as a public holiday.

In a number of southern governorates like Karbala and Najaf, an entire week has been declared as holiday for better planning and coordinating programs and activities marking Arbaeen.

The Arbaeen mourning ceremony is one of the largest religious gatherings in the world.

It marks the 40th day after Ashura, the martyrdom anniversary of the grandson of Prophet Mohammad (PBUH), Imam Hussein (AS). This year's Arbaeen falls on September 17.

Each year, a huge crowd of Shias flock to Karbala, where the holy shrine of Imam Hussein (AS) is located, to perform mourning rites.

The pilgrims, mainly from Iraq and Iran, travel long routes on foot to the holy city.
Source: Abna24