Students of Al-Ameed Group Schools participated in an art exhibition as part of the Fatimi Season of Sorrows Festival, held by the Rituals and Processions Department of the two holy shrines in the area between the two holy shrines in Karbala.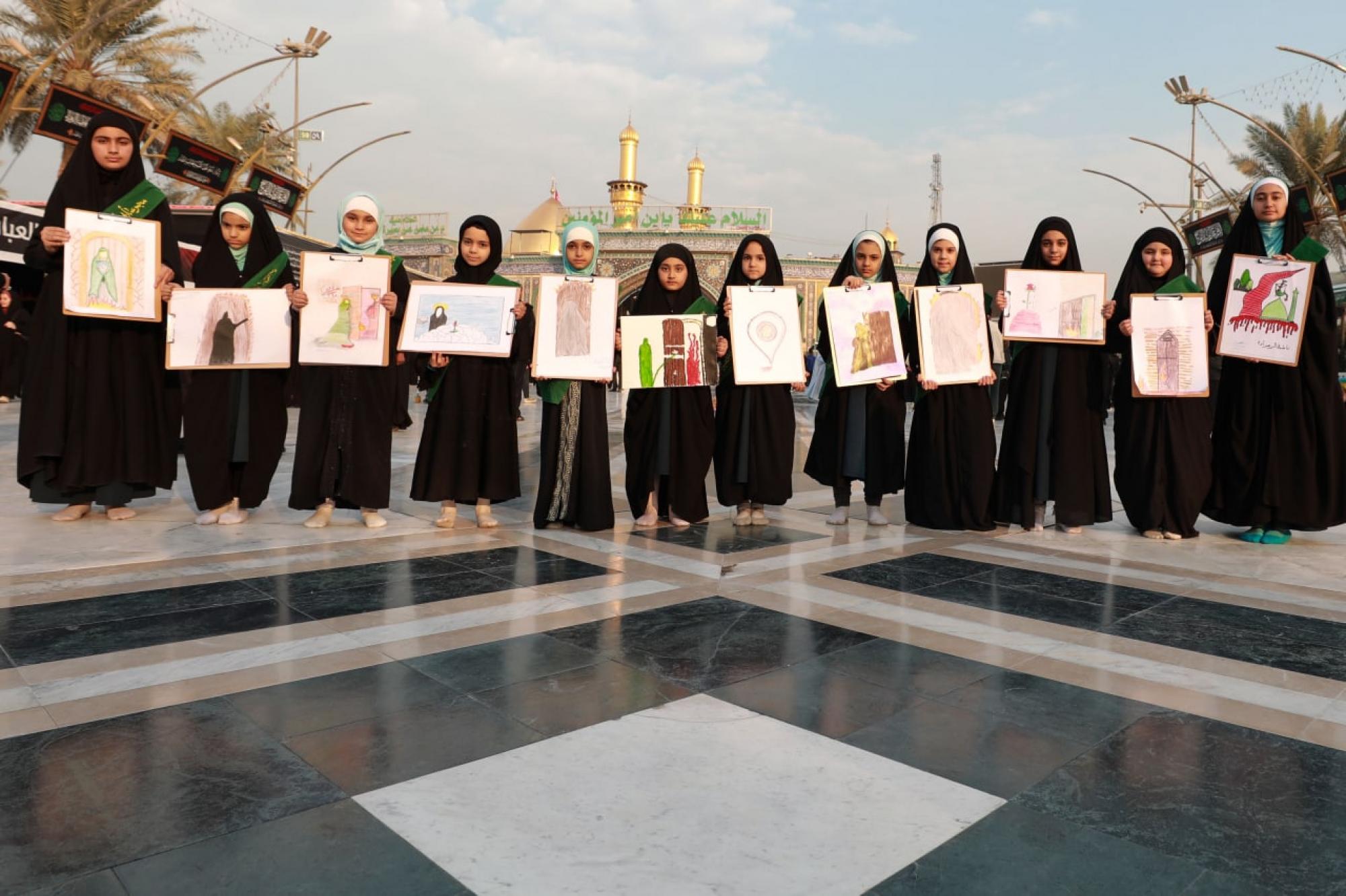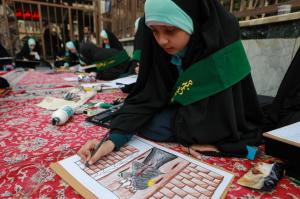 Fifty learners from the educational group participated in the exhibition, in which the numbers of boys and girls were equal, as the exhibition included drawing art paintings by the learners that embodied scenes of the attack of the oppressors on the House of Mohammedian sorrow and the misfortune of the martyrdom of the immaculate lady (peace be upon her).

The Al-Ameed Educational Group is keen to participate in such activities and events, foremost of which is this exhibition, which is held annually, with the aim of instilling the love of Ahl al-Bayt (peace be upon them) in the souls of young learners, so that they take them as a role model and follow their path.
Source:Abna24