The Department of Rituals and Processions of the two holy shrines in Karbala opened the panorama exhibition of the sixteenth Fatimi season of sorrows in the are between the two holy shrines, on the occasion of the martyrdom of Immaculate Lady az-Zahra (peace be upon her) according to the second narration.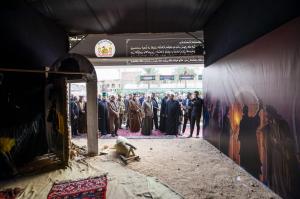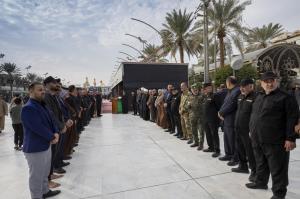 The secretary general of the Al-Abbas's (p) holy shrine; Sayed Mustafa Mortadha Dea Ud-Din, said that "the Fatimi festival of Sorrows, which is being held for the sixteenth consecutive year, aims to show the injustice of Lady az-Zahra (peace be upon her), who made great sacrifices and endured and was patient in order to convey her message to all mankind".

He added,"this sad festival is held every year, equipped with exhibitions of images embodying the oppression of Lady az-Zahra(peace be upon him), with the efforts of the servants of Imam al-Hussayn (peace be upon him), the owners of parties, bodies and processions, and under the supervision of the Department of Hussayni processions and rituals in Iraq and the Islamic world of the holy shrines of Imam al-Hussayn and al-Abbas (peace be upon them).
Source: Abna24