People in Iran's holy city of Mashhad on Saturday held a mourning ceremony at Imam Reza's holy shrine to say farewell to the victims of the recent terrorist attack in Shiraz.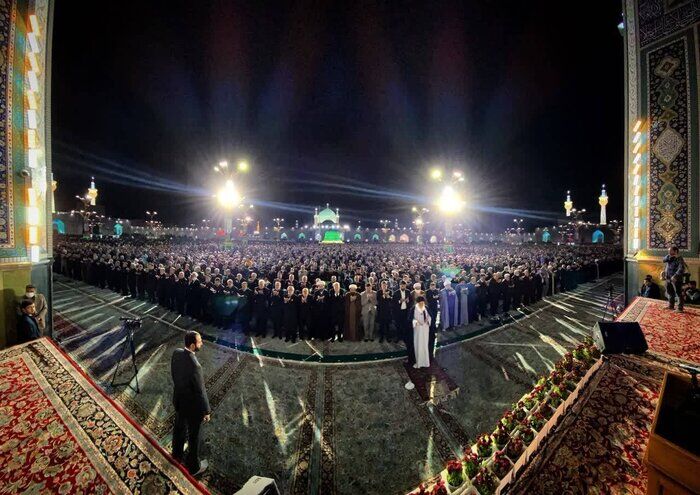 Fifteen people, including women and children, lost their lives after a gunman opened fire at pilgrims at the Shah Cheragh holy shrine in Shiraz, southern Iran, on Wednesday.
Participants in the ceremony held at the shrine of Imam Reza, the eighth Shia Imam, held congregational prayers led by Ayatollah Seyyed Ahmad Alamolhoda.
The ceremony followed a funeral service in Mashhad for the victims of the terrorist attack, whose bodies arrived there earlier on Saturday.
On Saturday morning, another funeral procession was held in Shiraz as well.
The Daesh terror group claimed responsibility for the attack that left 40 people wounded.
Iranian authorities have promised a firm response to the assault, saying the perpetrators will be brought to justice.
Source: Abna24