A major celebration was held at the holy shrine of Hazrat Zainab (SA) in Damascus, Syria, on the occasion of birth anniversary of Imam Ali (AS), the first Shia Imam.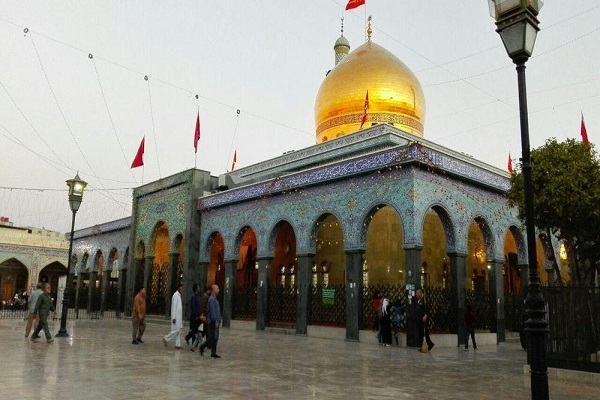 A large number of the devotees of Ahl-ul-Bayt (AS) took part in the ceremony, according to the Islamic Republic of Iran Broadcasting (IRIB).

It included eulogy recitations in praise of Imam Ali (AS) as well as Tawasheeh (religious singing) performances, the report said.

There were also speeches delivered by senior clerics about the virtues and Seerah of Imam Ali (AS).

People from different Islamic schools of thought attended the celebration, which demonstrated the unity among Muslims in the face of threats and challenges.

Shia Muslims and others celebrate the birth anniversary of Imam Ali (AS) on the 13th day of the lunar month of Rajab (February 4 this year).

Imam Ali (AS) was Prophet Muhammad's (PBUH) highly revered son-in-law and cousin as well as the first Imam in Shia Islam.

The Imam is respected for his courage, knowledge, belief, honesty, unbending devotion to Islam, deep loyalty to Prophet Muhammad (PBUH), equal treatment of all Muslims and generosity in forgiving his defeated enemies.
Source:Abna24