Devotees of Ahl-ul-Bayt (AS) celebrated the birth anniversary of Hazrat Zeynab (SA) in a ceremony held in Georgia.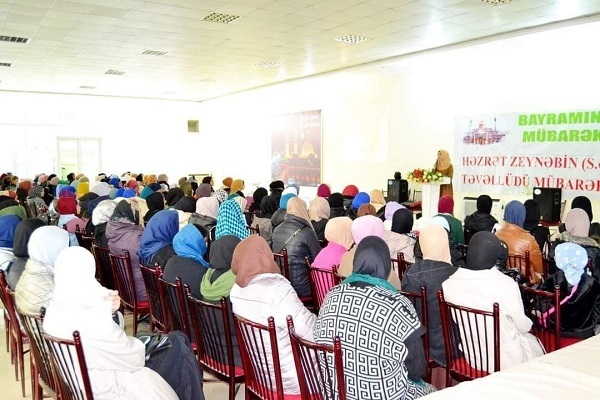 According to the Islamic Culture and Relations Organization (ICRO), the ceremony was organized by the Iranian Cultural Center in Tbilisi in cooperation with the Muslims Department of Georgia.
The program included a speech by Nahida Haji Ava, a member of the Georgian Muslim Women Society.
She talked about the virtues of Hazrat Zeynab (SA), her life, and her role in the event of Karbala.
She also described the great lady's fortitude and self-sacrifice in Karbala as exemplary. The great lesson from Hazrat Zeynab (SA) for women is that of Ifaf (chastity), Nahida Haji Ava added.
Recitation of poems and reading Hadiths about Hazrat Zeynab (SA) were among other parts of the program.
Hazrat Zeynab (SA), who was the daughter of Imam Ali (AS) and Hazrat Zahra (SA), was born in the holy city of Medina on the 5th day of the lunar Hijri month of Jamadi-ul-Awwal in the 5th year of Hijrah (627 AD).
Source: Abna24