The Department of the Holy Shrine's Care at the Al-Abbas's (p) Shrine has begun to be covered in black as signs of grief and condolence all over the shrine of Aba al-Fadl al-Abbas (peace be upon him), in memory of the demolition of the graves of the imams of al-Baqi' (peace be upon them).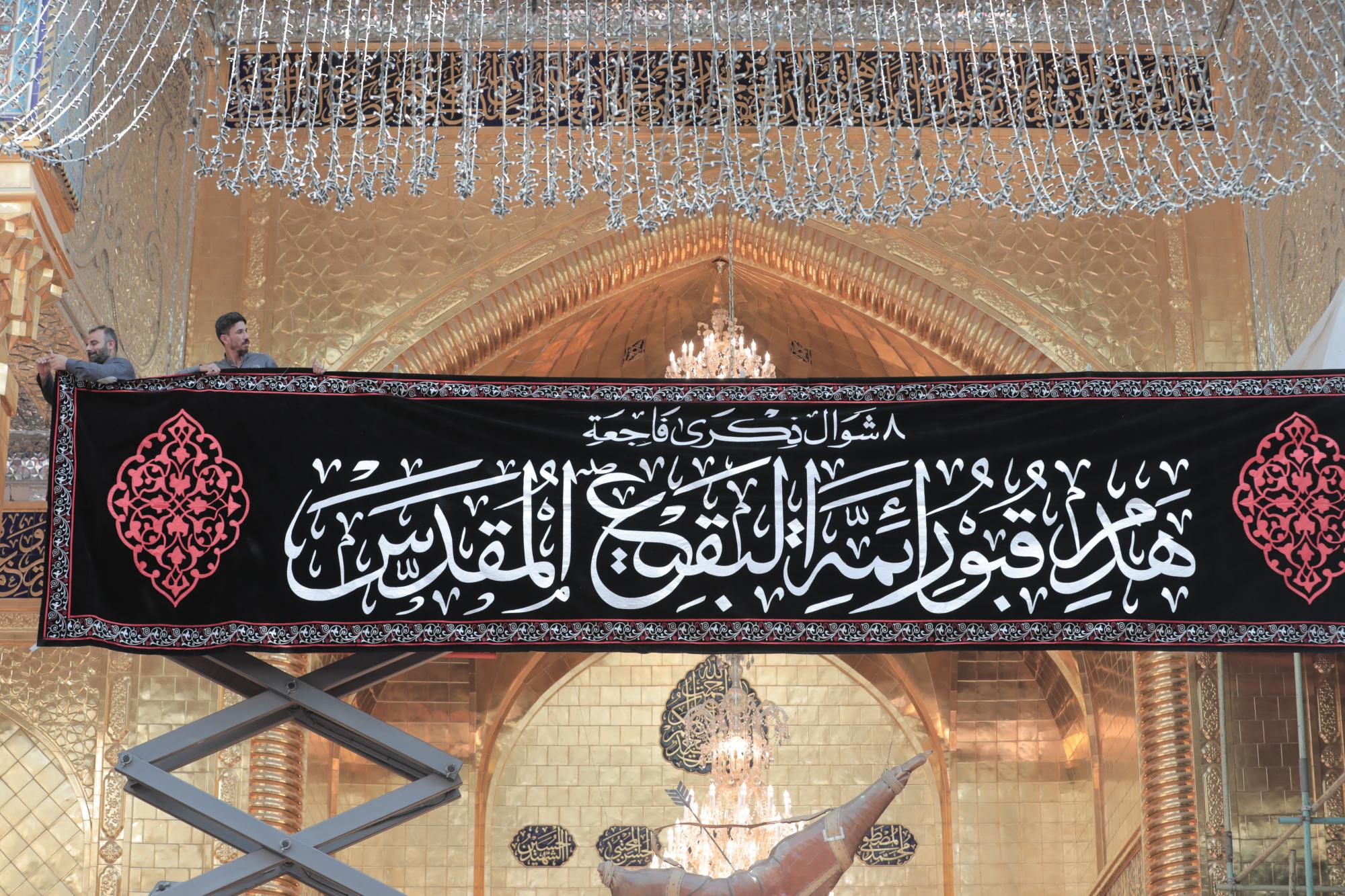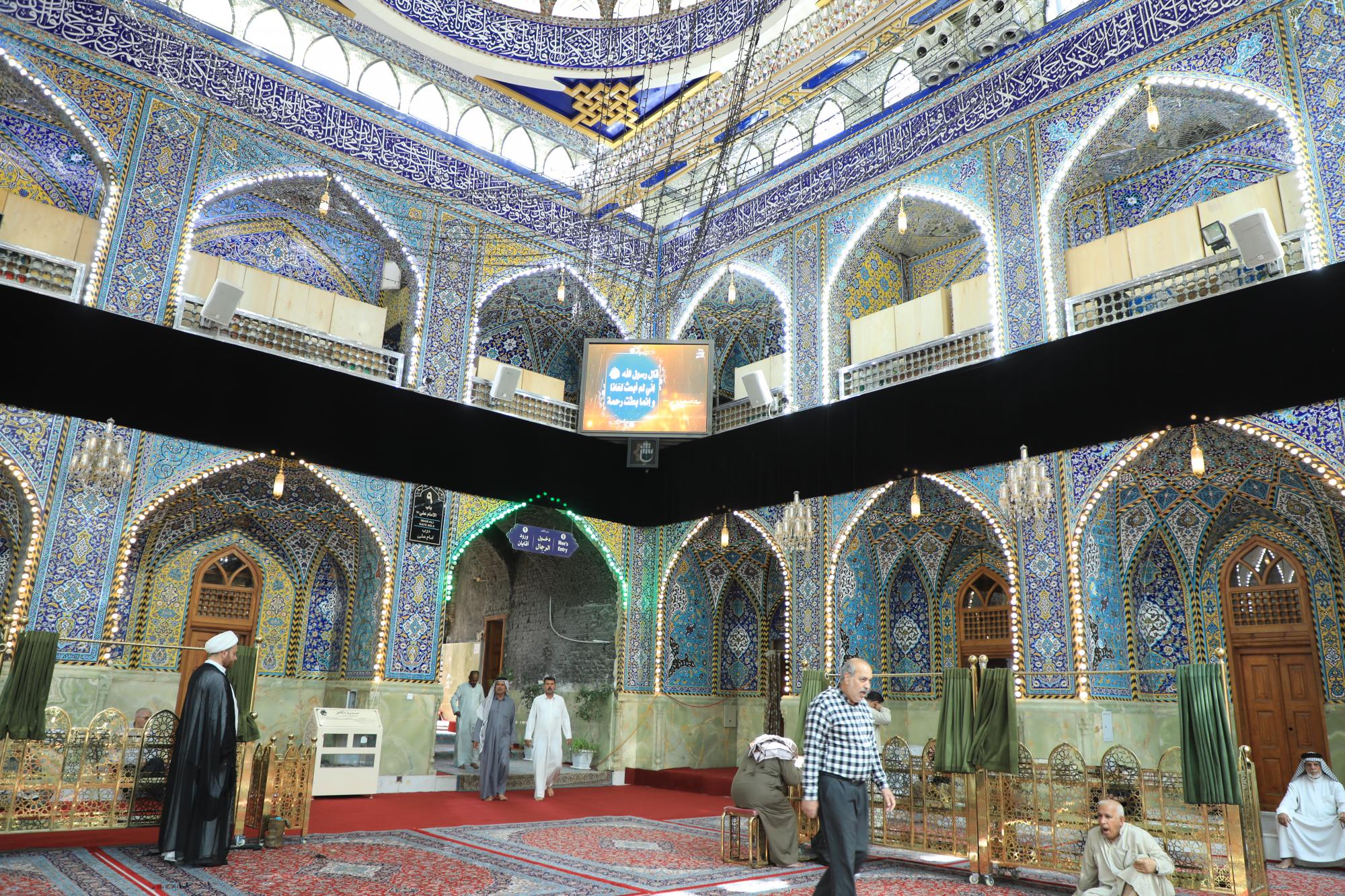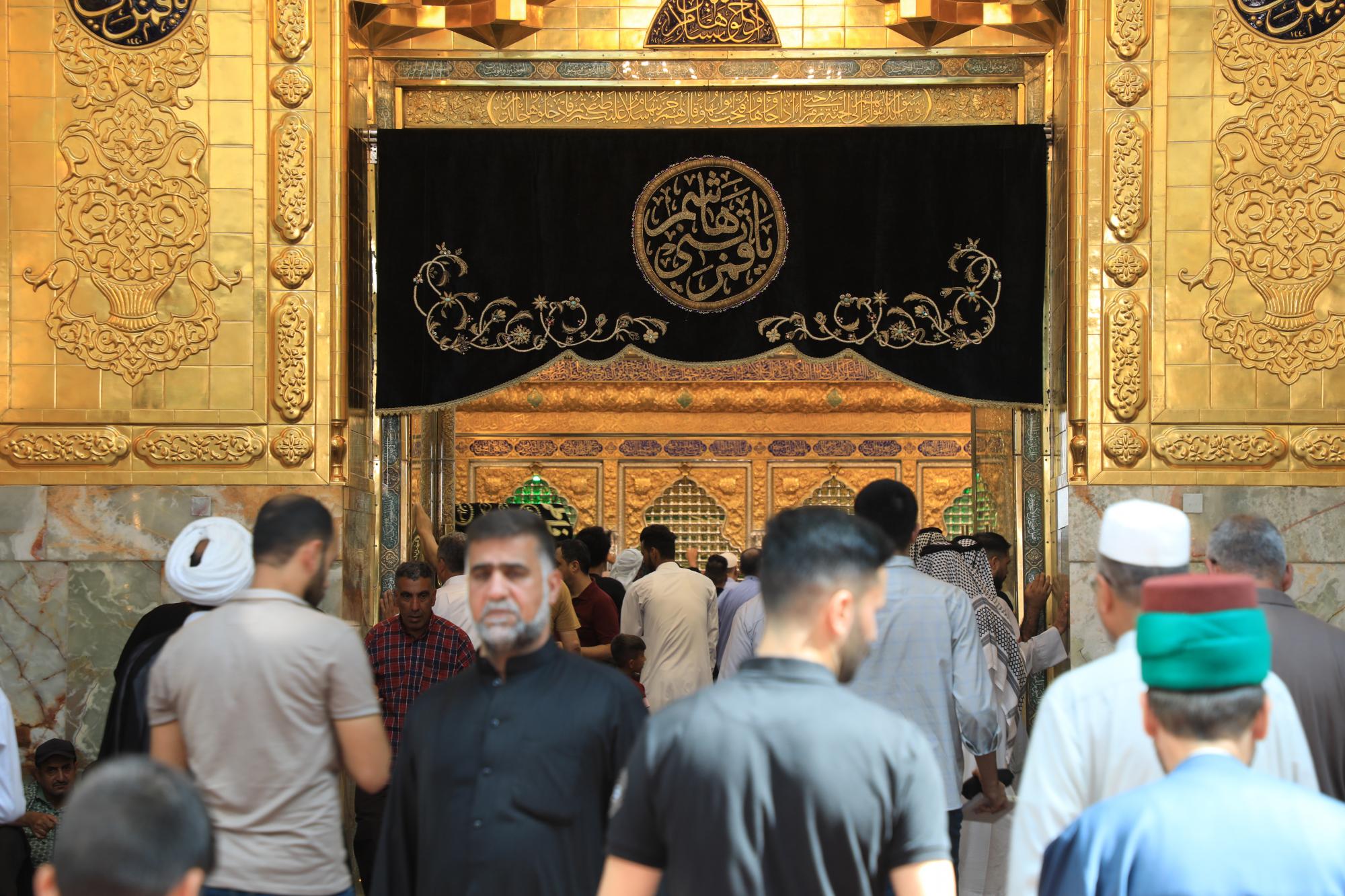 Sayed Zayn al-Abideen Adnan al-Quraishi, assistant head of the Department, said, "the signs of grief were hung all over the shrine of Aba al-Fadl al-Abbas (peace be upon him), as condolence banners were hung, which were sewn, embroidered and formed after taking all measurements of the entire area of the holy courtyard, from walls, entrances and exits."

"The condolence banners were designed in the form of ribbons hung on the Iwans and columns inside the Holy Shrine, and the large ones are hung in the walls and external entrances,"he added.

Al-Quraishi explained that"the works are carried out according to a special plan and according to the location of each piece without affecting any part attached to it, "as it is fixed by a special adhesive that facilitates its removal later, and the signs included phrases, manuscripts, inscriptions and consolation decorations, starting from inside to the outside of the Holy Courtyard."
Source: Abna24